Friday, March 09, 2007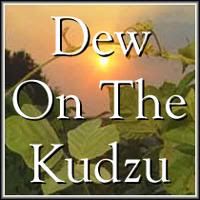 Barbecue Pork Ribs at Wanda's BBQ Garden and Cafe
Cosby, TN
Yeah, baby...That's what I'm talkin' about!
My mother and uncle grew up during the Great Depression in Savannah, GA. They didn't have it too bad since my grandfather worked for the Southern Railroad and they ran a boarding house out of the old house on Jones Street up from Clary's. My grandfather kept a garden out on Hutchinson Island where he also trapped and raised rabbits. Still, it left my grandmother with an unfortunate case of OCD geared toward saving scraps of tin foil. I was always a little afraid as a child that upon opening the pantry door I would be crushed to death by the largest tin foil ball known to mankind.
Ribs had a shady reputation as poor folks food. It was one of the few cuts of meat you could afford to buy during the Depression. But still, even after my uncle became a kazillionaire designing mines in the African Congo and being an aircraft magnate in South America, he remained stubbornly in love with the humble rib. I remember the long letters he wrote my mother always telling of how they cooked ribs in such far away places as Ankara and Morocco. The man never saw a rib he didn't like. He had to have them everywhere he traveled.
So...Tuesday, Betsy and I met over at Wanda's B.B.Q. Garden and Cafe to sample these legendary ribs and some of Wanda's other offerings.
I'd seen the BBQ garden across from the Cosby Elementary school on Cosby Highway next to the House of Douglas Bakery, but had never gotten around to trying it out. So when Betsy told me about these ribs...well, what can I say. It's in my gene pool.
The cafe is basically an old soda fountain/bakery set-up with booths and tables. Some funky art and lots of potted plants. It's a nice place to go during the cold winter months. It reminds me of some of my old haunts in the Virginia Highlands area of Atlanta. Back before VH became so precious.
But the really wonderful space at the BBQ Garden is the patio. Wanda built a large screened in dining area with a stage for the Bluegrass performers that frequent the garden during the high season months. It's very "down home". Plastic tablecloths and food served on disposable plates. The day was warm so we ate out there. But you know me. I'm more interested in what's on the plates than the plates themselves.
We took Betsy's daughter Dori along with us and she ordered the ribs. Everyone had to put up with me sampling their food. Anyone who eats out with me knows this is not unusual. I was born with a silver stealth fork in everyone else's plate.
I had the pulled pork plate with garlic green beans and sweet corn. I must say that those green beans are quite possibly the best green beans I've ever had. They were crisp french beans drenched in butter and garlic. Very yummy and will sneakily make you think you are staying on your diet. The pulled pork was served on a tomato basil roll. It was really wonderful and I didn't even ask for some mustard to convert it to Lowcountry style. ('cause you know where I stand on that side of the great war of the bbq sauces!)
Betsy had the pulled chicken also on a tomato basil roll. Her sides were french fries and the baked beans. Betsy loves Wanda's baked beans.
We also ordered the amazing onion rings pictured. Yes...they were every bit as good as they look.
I'd say the stand outs from the excursion were the BBQ Pork Ribs, which are amazing. The garlic green beans and those amazing onion rings. All of the food was delicious, but those were my three favorites. I'm told that her corn fritters are to die for. I have no reason to doubt this since it sounds like she makes them just like I make mine. The menu is best described as down home eclectic. Every once in a while your eye will be drawn from the expected BBQ joint fair to something like "jasmine rice"(the only sort of rice I eat at home), or those garlic green beans or that tomato basil roll. The prices are very reasonable with the most expensive item, the barbecue sampler, being 12.95. The median range is in the 6 to 8 dollar range. The place looks extremely kid friendly with lots of finger food available and paper towels.
If you are traveling down I-40 between Asheville and Knoxville, it's a nice side trek to get off on the Foothills Parkway then turn right onto Cosby Highway. The BBQ Garden is on the left just a few miles up the road.
I stayed for a while after our meal to talk to Wanda. I really like her. She's a bit of a character and I'm all about characters. She came to this area from Baltimore back in the 70's when Gatlinburg was still sort of a sleepy mountain town with a growing tourist trade. I'm not surprised she has food in her blood, being from Baltimore which is one of my favorite food obsessed cities. She's been working around restaurants all of her life. She doesn't follow any specific philosophy of barbecue, preferring to "do her own thing" so to speak. And it does seem to be working for her.
I was fascinated by her description of living here then, in a sort of hippie tent camp for three years, outside in all weathers when the winters were still very cold here. They used to have to go to town and pay a few bucks at the old bath house to take showers.
She mentions that her kids would sometimes ask why they couldn't go camping.
She'd say, in that husky Mercedes McCambridge voice, "Hell, NO. I did that for three damn years!"
Go see Wanda. Eat her food. You'll like her. You'll like her food.
5 Comments:
3/10/2007

 

Ya gotta Yelp.

Post this at Yelp.com and people will come in search of Wanda and her mmmmmmmmmmmmmmmmm ribs.

3/10/2007

 

your first sentence says it all!

but, mustard on pulled pork? that waould be a sacrilege in western KY, where i grew up. my dad is bbq obsessed and has found none in carolina that compares to western ky's.

this was a great post....i'll have to send it to my parents, who live right off of I-40 in carolina, just about 10 minutes to the tennessee line. they go that route when they go to KY. it would definitely be my dad's kind of place. mine, too, for that matter....not good for my bootay though!!!

3/10/2007

 

Whoa Baby, nobody does food porn like you. And funny thing. I lived in the Virginia Highlands myself once, but it was already a little too precious by the time I got there. It's just become worse since then.

3/11/2007

 

thumbs up on the food porn pics and descriptions Rosie. Yum! If I ever find myself accompanying my husband on a business trip to Knoxville I'll try to get up there.

3/11/2007

 

mmmm, wish I could go there - sounds yummy.